WHITE PAPER
Weighing scale calibration – How to calibrate weighing instruments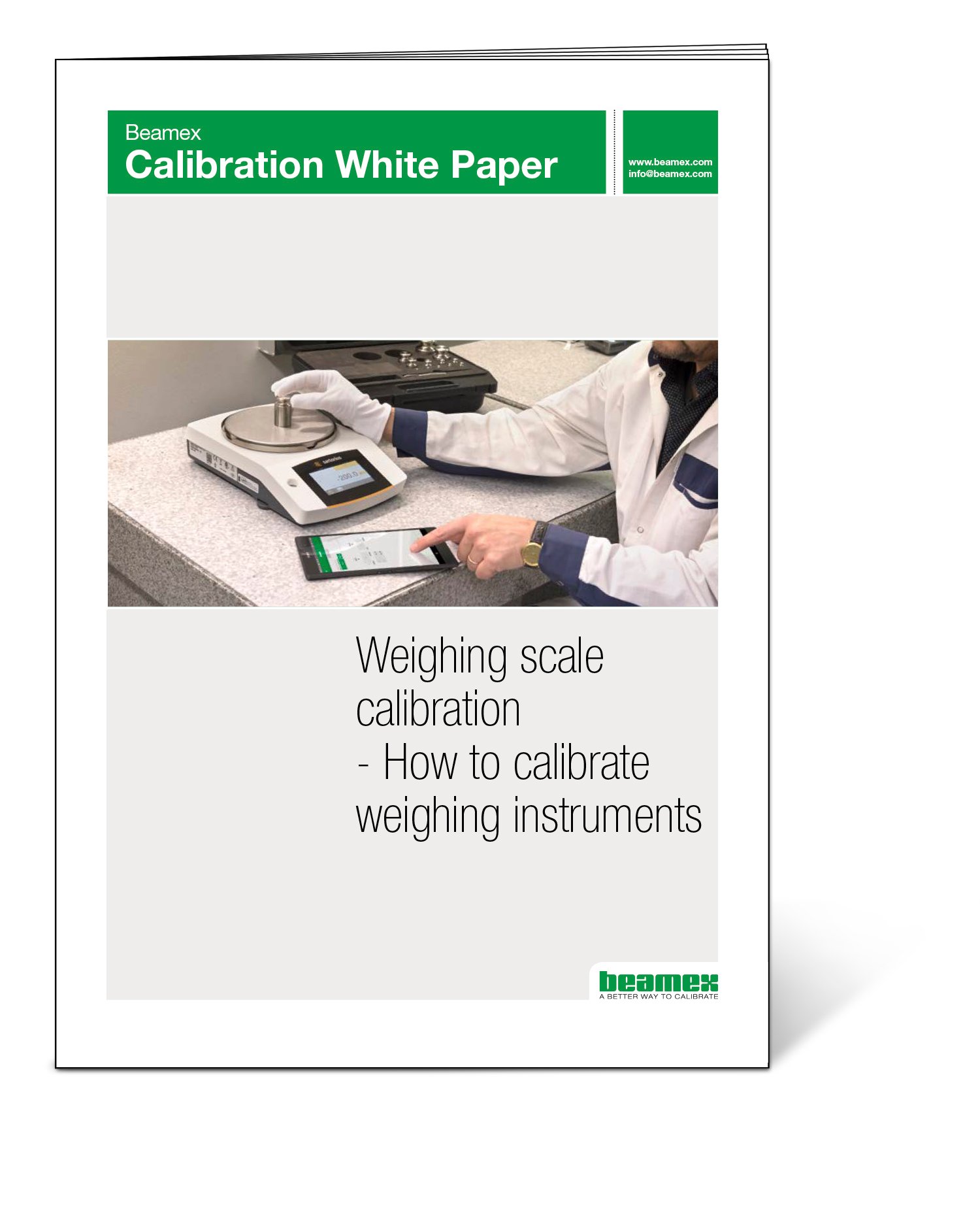 Weighing instruments/scales/balances, are widely used in industry for various measurements.
As with any measurement instruments, weighing instruments should also be calibrated regularly to ensure that they are measuring correctly and accurately. A proper metrologically traceable calibration is the only way to know how accurately weighing instruments are measuring.
In this white paper, the main focus is to look at the practical considerations and the different tests you should perform when calibrating your weighing instruments.
Different tests discussed in this white paper include:
Preparations before calibration
Eccentricity test
Repeatability test
Weighing test
Minimum weight test
Other tests
Other topics include:
Weights
Calibration certificate
Uncertainty
Instrument classes, tolerance classes, max permissible error
Related references
Download the white paper by completing the form.