Event Details
FAQs
I need hotel accommodations. Where should I stay?
Beamex has partnered with the Hilton Houston NASA Clear Lake hotel, located just 1.4 miles from the Space Center. A special room rate of $109 is being provided for ACE attendees and includes a hot breakfast. CLICK HERE to make your reservations at this special rate.
How do I get to the Space Center - Houston?
Click here for Google directions
What time should I arrive?
Registration and breakfast will begin promptly at 8:00 am CST on Wednesday, September 28th and Thursday, September 29th. Welcome remarks will commence at 8:30am.
Wednesday's sessions will conclude at 3:30 pm to be immediately followed by the networking event and reception.
ACE2021 will conclude after closing remarks on Thursday, September 29th at 4:00 pm.
Where do I park?
Guests who are driving in are instructed to park in the main parking lot located in front of the Space Center Houston.
Parking is being provided complimentary for the group, no ticket required.

Where are we meeting?
ACE 2022 will be held in The Club conference room located on the second floor of the Space Center - Houston. Upon arriving at the Space Center, please make your way to the elevator and head to the second floor. Signs will be placed out to guide you.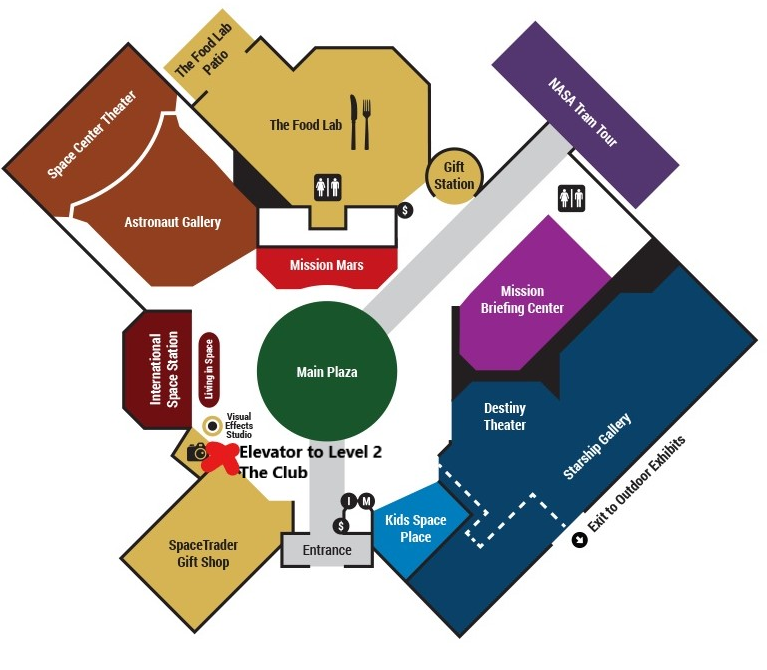 Will food be provided?
Yes. Attendees will be greeted with a classic continental breakfast featuring a variety of pastries, bagels, fruit, and an assortment of beverages. Gourmet buffet lunches will be provided by Wolfgang Puck Catering. Mid-morning and afternoon refreshments will also be available.
What should I bring?
Just yourself and a desire to learn, network, and share your experiences with colleagues. Beamex will provide attendees with pens, notebooks, etc.
What should I wear?
Dress for the event is business casual.
Houston is still warm in September, with temperatures reaching the mid to high 80s and evenings around 70 degrees. There is always the possibility for rain this time of year, so please plan accordingly.
Will there be a networking event?
ACE is designed around the idea of getting industry professionals together to share ideas and build connections. That's why our networking receptions shouldn't be missed.
After training concludes on Wednesday afternoon, please stick around and join us on a tour of the Johnson Space Center via the Tram Tour. Then enjoy a reception under the stars (indoors) in the Starship Gallery, home to the largest Moon rock collection, a real flown spacecraft, and the historic Skylab 1-G Trainer. Passed hors d'oeuvres and a premium open bar included. It'll be out of this world!
I still have questions. Whom can I contact?
Questions about ACE2022 or Beamex, contact: tiffany.rankin@beamex.com
Questions about hotel accommodations, contact: Hilton Houston NASA Clear Lake @ (281) 333-9300
Questions about the Space Center Houston, contact: (281) 244-2100